The Gas Machinery Research Council held the 2017 Gas Machinery Conference in Pittsburgh, Pennsylvania. This three-day conference offered participants educational sessions, networking opportunities and access to the latest technology and services.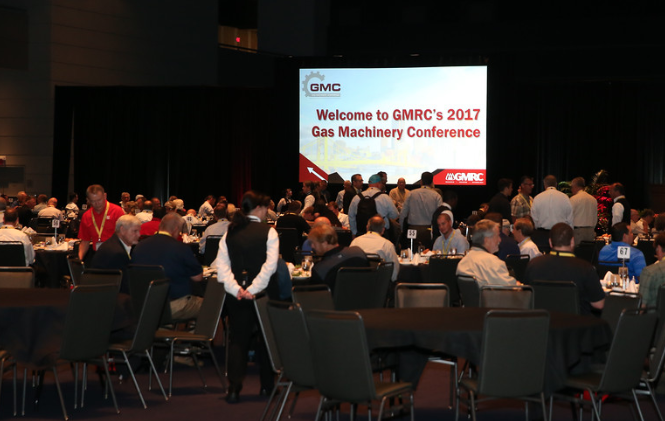 While the industry experiences different ups and downs in the market, the need for information sharing, training and relationship-building is more important than ever. The 2017 Gas Machinery Conference reinforced this notion by hosting more than 1,100+ attendees from organizations across the county and world. If you are looking for conference papers, refer the GMRC Resource Library.
At the conference, Randall Raymer was awarded with the 2017 GMRC Edward N. Henderson Award. This award recognizes achievements and individuals who have made significant contributions to the industry. To learn more about this award, please visit the GMRC awards page.
GMRC again invited Freedom Service Dogs of America to share their story at GMC. Freedom Service Dogs of America works to enhance the lives of people with disabilities by rescuing dogs and custom training them for individual client needs. Together with the support of the Southern Gas Association, our membership was able to raise enough money to for Freedom Service Dogs of America to rescue, treat, custom train and place a service dog. Thank you to all the generous individual and corporate contributions that helped us to achieve this goal.
Special thanks to the GMC Planning Committee for putting together another excellent event this year. Your time and dedication are invaluable to the success of this annual conference.
Equally as important, thank you to all the attendees, speakers and sponsors. This event would not have been possible without each and every one of you.
Please mark your calendar to join us for the 2018 Gas Machinery Conference scheduled for September 30 - October 3 in Kansas City, Missouri!