Honoring Our Past
During the rapid expansion of natural gas pipeline facilities and compressor stations following World War II, many complications were discovered with the stations' functionality. Through an analysis of the symptoms, Ed Henderson, chief engineer of Arkansas Louisiana Gas Company, discovered issues were caused by acoustic pulsations from the gas compressor cylinders. To test this theory and research solutions, he needed professional support and financial resources.
Henderson aligned a group of twelve operating companies and four compressor manufacturers each contributing $30,000 to the research. This was the birth of the Gas Machinery Research Council. Since that time, huge advancements have been made in industry research, all due to the efforts of Henderson and the continual success of the GMRC.
In 2003, the GMRC instituted the Edward N. Henderson Award to honor his achievements and recognize individuals like him who have made significant contributions to the industry. Each year, a committee of member company representatives nominates an outstanding individual in the field of gas machinery. Recipients are recognized with this prestigious award at the annual Gas Machinery Conference in front of their peers and other industry professionals.
Past Recipients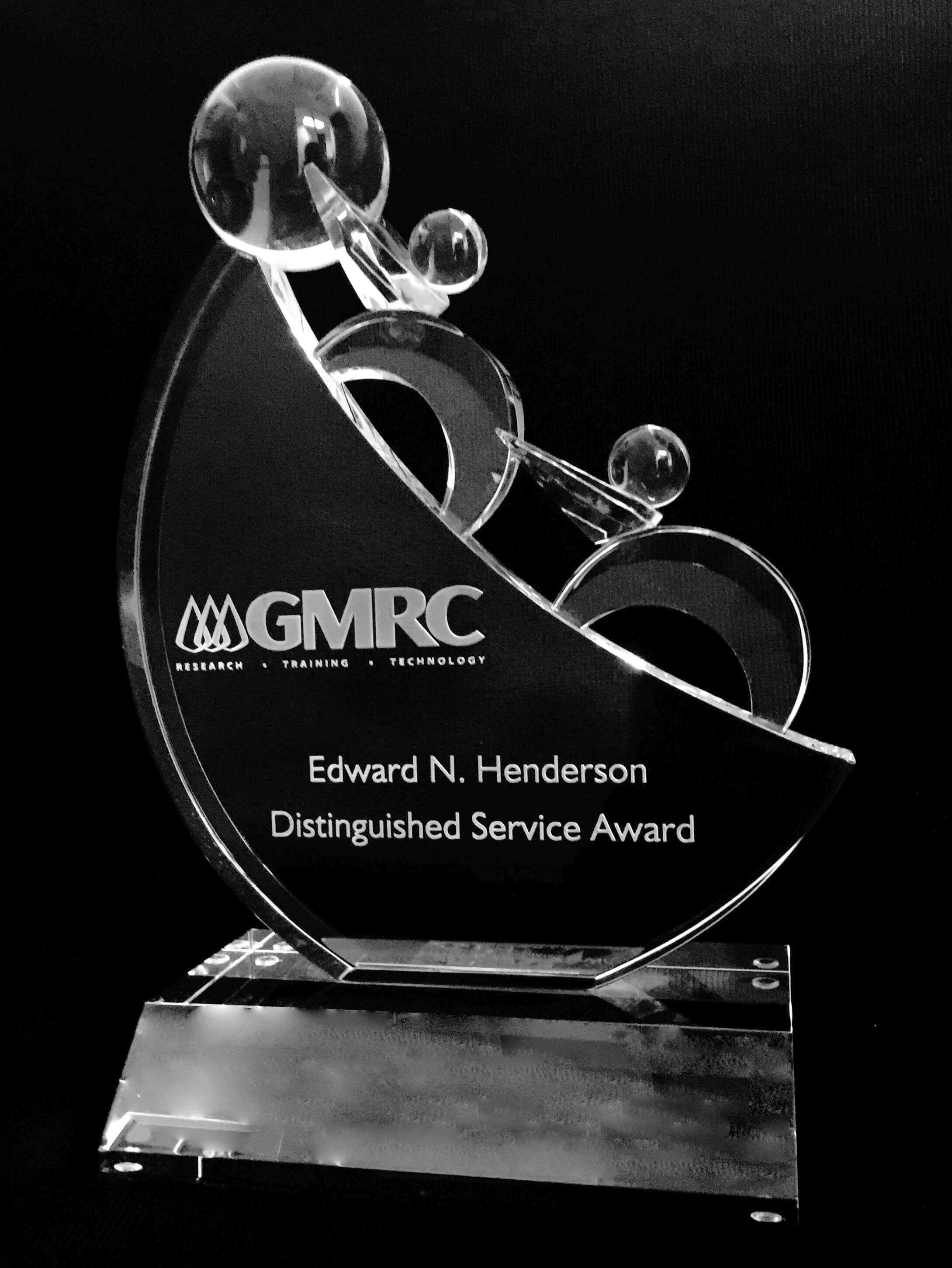 Past recipients of the Edward N Henderson Award include:
Greg Beshouri (2022)
Don York (2019)
Randall Raymer (2017)
Jim Buchwald, Ariel (2016)
Martin, Hinchliff, Dresser Rand (2015)
Bill Couch, PecoFacet (2014)
Norm Shade, ACI Services (2013)
Jim Hutton, CECO (2012)
Eric Thomas (2011)
Marsha Short (2010)
Edward Henderson (2009)
Don Crusan (2007)
Orin Flanigan, Adobe (2005)
Winston Johnson, El Paso (2004)