James R. Hutton died on April 8, 2017, of natural causes related to age. He was 96. Hutton served as Vice President of Sales for Compressor Engineering Corp. (CECO) and was one of the nation's leading mechanical engineers. He was a Fellow of the American Society of mechanical engineers — the highest distinction any Mechanical Engineer can achieve. In October of 2012, Hutton received the Edward N. Henderson Award from the Gas Machinery Research Council (GMRC). The award honors distinguished service to the GMRC and the natural gas industry.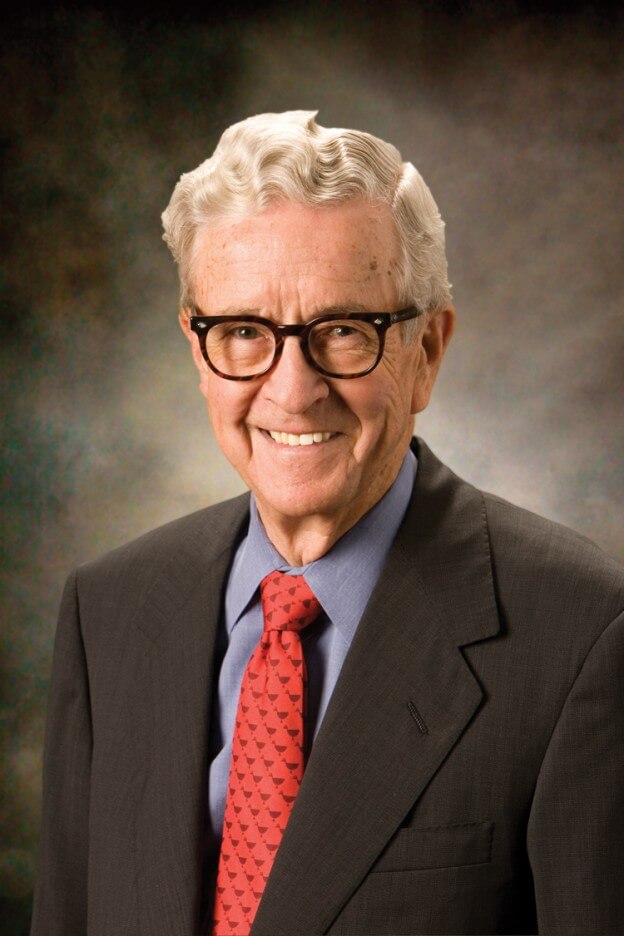 Hutton entered the School of Engineering at the University of Texas in the summer of 1941. In June 1943, he was called up by the US Navy and ordered to report to engineering midshipman's school at Columbia University in New York City. Hutton received his commission as an ensign in the US Navy in October of 1943 and finished his training at Diesel School, first at North Carolina State in Raleigh, then General Motors Tech in Flint, Michigan, USA.
In April of 1944, Hutton was assigned as the Chief Engineer on LST 1020 and sailed from Quincy, Massachusetts, USA, to Naples, Italy, to prepare for Operation Dragoon, the code name for the Allied invasion of Southern France on August 15, 1944.
In December 1944, Hutton returned to the US and soon volunteered to be the Chief Engineer on another LST vessel headed to the Pacific Theater of Operations. He returned to Texas in February of 1946 where he was formally discharged from the Navy and went on to complete his Mechanical Engineering and Business Administration degrees at the University of Texas.
Upon graduation, Hutton began his career with Clark Brothers, a Division of Dresser, which manufactured compressor and integral gas engines. Hutton retired from Dresser in 1986 as president of the International Division of Dresser Machinery, where he had worked for 38 years.
Hutton then started his final career with CECO, a Houston-based compressor parts manufacturing firm, the very following day, serving as Vice President of Sales until his death.
Hutton was the oldest active registered professional engineer in the eight states he was licensed to practice his profession.
He authored How to Sell Technical Equipment and Services, published by PennWell in 2005.
"Hutton was an inspiration to so many young engineers over the course of his career," said Mike Grubb, retired president of the GMRC. "His passion for mentoring, especially in the area of ethics, helped many professionals in our industry grow into the positions they enjoy today."
"It has been an honor and a pleasure to have worked with Mr. Hutton over the past 30 years," said Richard Hotze, president of CECO. "He will always be remembered as a leader, a friend, and a consummate salesman and extraordinary engineer. He was an integral part of the CECO family."
Originally published in the Gas Compression Magazine.